•Most famous national park in Africa   •Annual migration of 1.7 million wildebeest.  •The largest population of lions in Africa.  •Stunningly beautiful landscapes
Lake Manyara is a birdwatcher's paradise. Marvel at the variety of species, spoonbill, Teals, Pelicans, Kingfishers, Hornbills, Flamingos, and many more. In the tall trees, forest monkeys leap from branch to branch on the slope of the Great Rift escarpment, elephants stand in the shade of the baobab; and in the acacia woodland, lions lie draped along the branches of the trees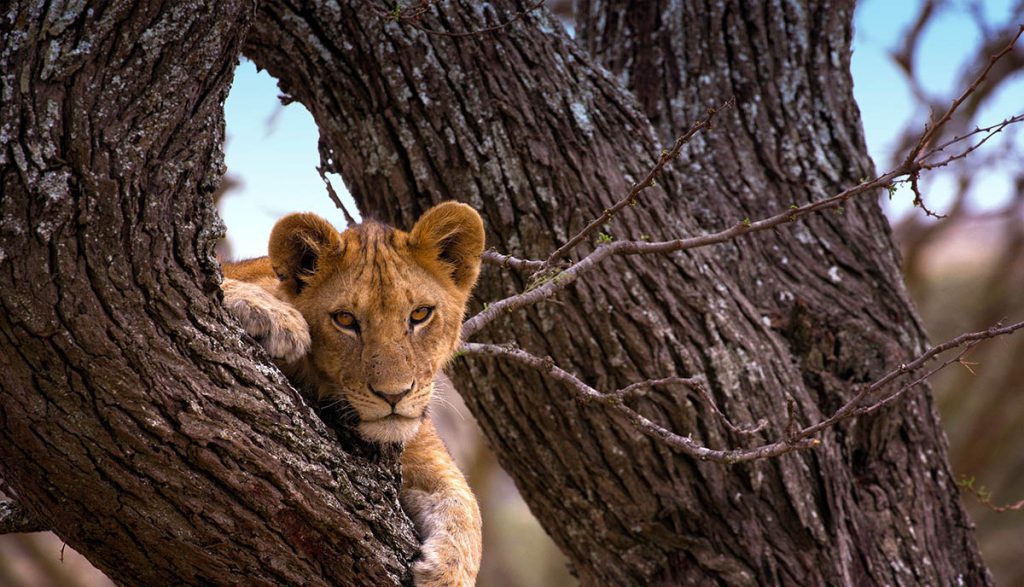 Great masses of pink hued flamingoes gather on the saline waters of Lake Manyara. Lake Manyara was formed as a result of the Great Rift Valley – over millions of years as the rift grew wider, streams cascaded down and pooled into what is now the famous lake. Algae thrive in the high saline content of the lake. Huge and colorful flocks of birds gather in the water to feed, including many different varieties of birds that coexist together. In fact, well over 300 different species of birds have been recorded here!
Game viewing by vehicle
Walking safaris
• Densest concentration of large animals
• bull elephants and black-manned lions
Flamingo, Hippo, Lilac-Breasted Roller, Grey-Headed Kingfisher, Long-Crested Eagle
Manyara National Park is a year-round destination with access to all parts throughout the year.