•Most famous national park in Africa   •Annual migration of 1.7 million wildebeest.  •The largest population of lions in Africa.  •Stunningly beautiful landscapes
Mount Kilimanjaro is the highest mountain in Africa and the World's highest free standing structure at an altitude of 5896 meters (19,336 feet) above the sea level. Hiking on the rooftop of Africa is the adventure of a lifetime, and anyone who is physically fit can scale this snowcapped mountain. It is only 200 miles from the equator. Kilimanjaro is located inside the Kilimanjaro National Park outside of Moshi town in a beautiful accessible village of Marangu where the headquarter of the park is located. To accomplish your dream of reaching the roof of Africa, there are different routes to follow. These routes includes Marangu route, Machame route, Rongai route, Lemosho route, Umbwe route, Shira route and Mweka route which is used for descent only.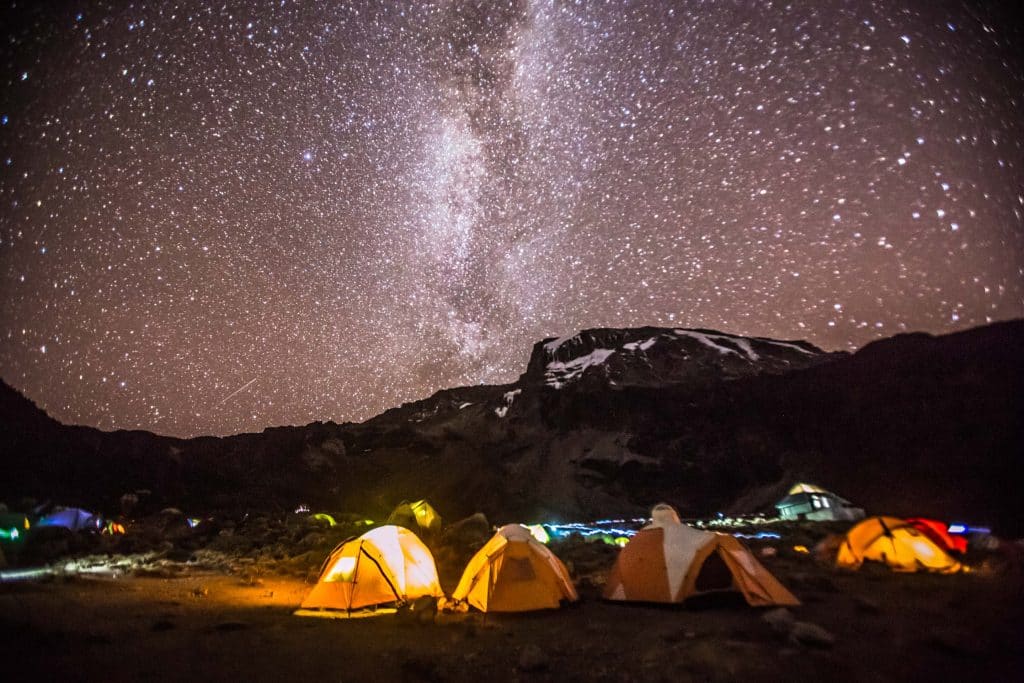 Trekking
Hiking
Skeing
Parachuting
Private Mountain Camps
Public campsites. 
Special campsites.
The Mountain can be trekk at any time of the year but much suited better when it is not raining.